Creating Your Backyard Oasis: How to Make Your Dreams of a Flower and Vegetable Planter Come to Life
Creating Your Backyard Oasis: How to Make Your Dreams of a Flower and Vegetable Planter Come to Life
Are you looking to build a flower and vegetable planter in your yard? If so, check out this guide to learn how it's done.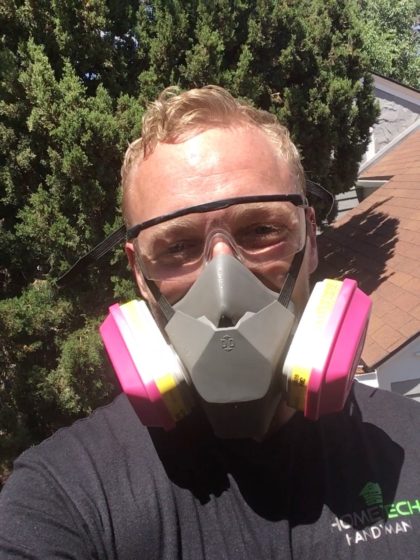 According to a report by the National Gardening Association, 35% of US households either grow food at home or in a community garden. There are many benefits to having your own garden.
You can eat healthier, it's shown to reduce stress, and it's a great way to get outside and get some exercise. But planting a regular garden has its drawbacks. 
It makes a lot more sense to build your own vegetable planter. While some may feel it's too difficult for them to build a raised garden on their own, it's actually pretty simple.  
Keep reading as we share with your our easy guide on how to build a raised garden to grow your own vegetables and flowers. 
Why You Should Build a Vegetable Planter
Besides the myriad health benefits, there are many reasons why it makes sense to consider building a raised garden rather than a traditional garden such as:
No need to till the soil
Better for your back
Keeps out unwanted wildlife
Looks nicer
Better drainage
You'll also enjoy the fact that there will be fewer weeds to contend with.
How to Build a Raised Garden
Whether you want to build a vegetable or flower planter, the method is the same. You can use various materials such as:
Wood
Bricks
Concrete blocks
Composite decking materials
Engineered wall blocks
You can even use recycled materials you can easily find at your local recycling center. However, the most popular material is wood. 
Cypress, redwood, and cedar are more expensive but are also rot-resistant. You can also build it with pressure treated redwood lumber for ideal protection against fungal decay, rot, and termites. This is what Home-Tech Handyman used in the planter shown below.
Tools You'll Need
To make your DIY vegetable planter, gather your tools. You'll want to use galvanized stainless steel hardware for assembly. 
There are also more expensive deck screws with superior weather resistant coatings as seen in our planter picture.
Bolts and screws are easier than nails to work with. You'll also need the following:
Miter saw
Drill
Driver bits and drill bits
Tape measure
2 x 4 untreated lumber
Shovel
Trowel
Don't forget to buy soil and whatever types of vegetables or flowers you'd like to place in your raised garden. See this PDF guide for the best soil.
Ingredients/Amendments are for more comprehensive information see the full soil section at CSU Extensions Master Gardener Program. You should also plan in advance how large you want to make your garden so you buy enough materials
Determine Where to Place Your Garden
Keep in mind most flowers and vegetables require a certain amount of sunlight in order to grow well. Find an area with access to six to eight hours of sunlight. 
Make sure the area has easy access to water as well. Look around to make sure you're in a safe area before you begin building.
Build a bed that's at least six inches high to allow the roots room to grow. Do not place the planter on concrete for the same reason.
Measure the Wood
Measure and mark the length of the walls and cut the wood. Measure and cut corner posts as support walls. 
Clamp the Boards
Clamp the boards together for each wall. Drill pilot holes and attach the posts using screws. 
Connect all sides using screws to form your box. Place the posts inside the bed. 
Barrier Cloth and Soil
You may want to use mesh or a barrier cloth to prevent animals from burrowing into and eating all of your flowers and vegetables. Either method also allows the roots to grow into the ground.
Loosely place the soil inside. Then plant your vegetables and flowers. If you use container plants, break up the ball before planting.
Select the Right Flowers and Vegetables
Not all flowers and vegetables grow well in Colorado. It's important to find out which ones thrive in dry areas at a high altitude. 
You should also research when it's best to plant everything. Not all vegetables and flowers should be planted in spring but some prefer fall or summer for best results.
Invest in row covers or shade clothes to protect your plants to protect against Colorado's notoriously unpredictable weather.
A note on pollinators in your garden.
Pollinators provide valuable ecosystems services. They transfer pollen grains from one flower to another which enables the plants to reproduce. Here is a closer look at the value pollinators have to humans and ecosystems.
75% of more than 240,000 plant species rely on pollinators for reproduction. 
The global production of crops that depend on pollinators is an industry worth up to US $577 billion annually. 
Bees help to pollinate 1/3rd of the human diet including the most nutritious part of our diet—fruits, vegetables and nuts. 
In addition to crops, they pollinate the food for livestock that contributes to the meat and dairy industry.
Info from : http://csuhort.blogspot.com/2019/06/lets-celebrate-pollinators-every-week.html
Best Vegetables for Your Planter
What are the best vegetables to put in your planter? This PDF is a guide for planting a family vegetable garden in a block-style layout like a raised planter.
All the information in this section is referenced from the CSU Extension Master Gardener Program and should be invaluable to have the best planter possible.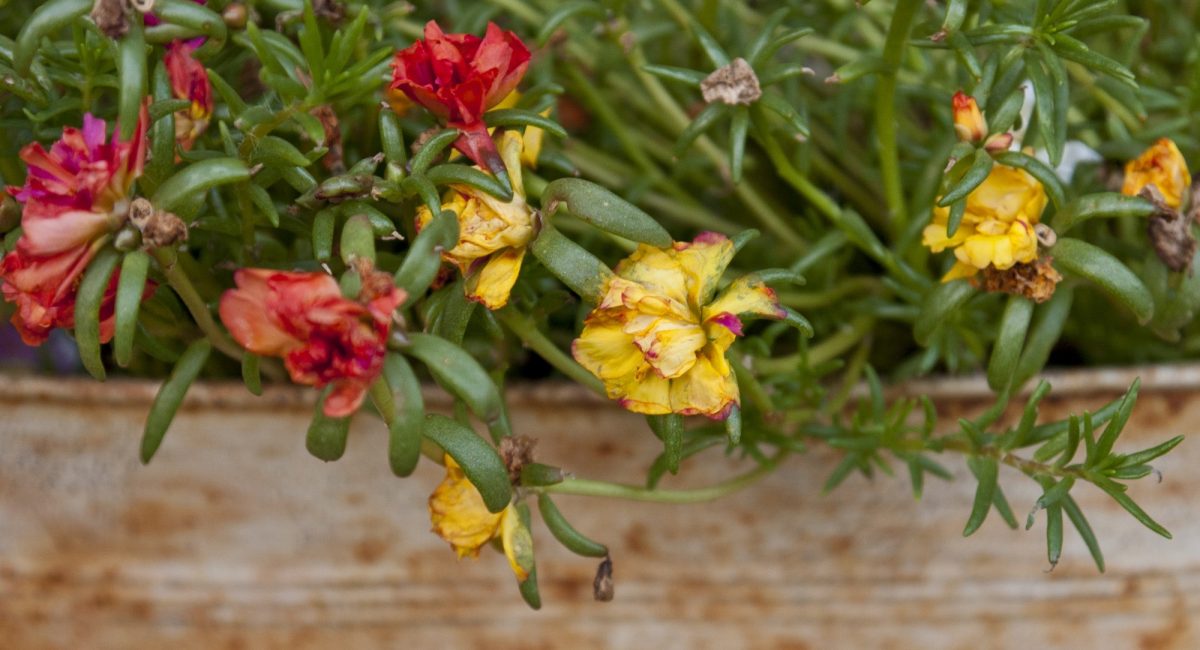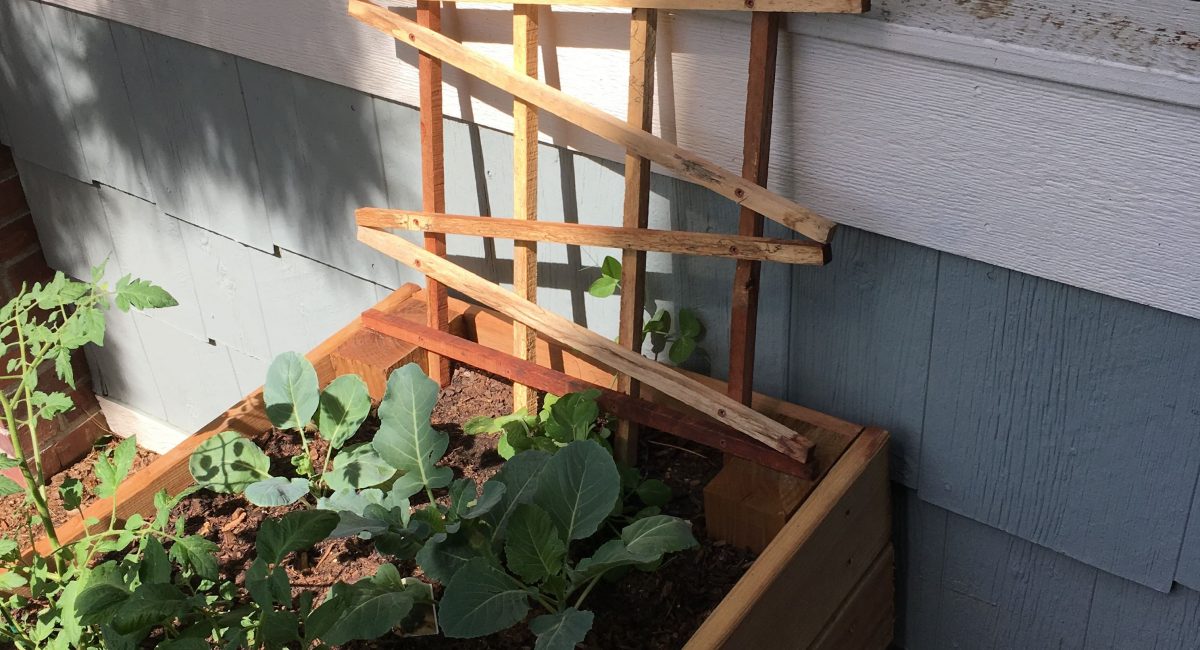 Hire Someone to Help
Not everyone can build their own flower or vegetable planter. Those who are short on time, don't know how or simply don't enjoy DIY projects should contact us today to help then build the garden of their dreams.
The owner of Home Tech Handyman (Kevin Schlosser) has over 20 years of handyman, flooring, and specialized roofing experience. He is also very competent in networking, as well as audio/visual equipment and home automated technologies. He is fully insured in the state of Colorado. He also holds a blend of construction and in-home technology-related certifications like HBA certified Age-in-Place and Project Management certifications.