RBM 101 – Titan Brick
Renewable Building Materials 101: Why Titan Brick is a Titanic Renewable Building Material
Are you looking to use renewable building materials? If so, check out this guide to learn about the top benefits of titan brick.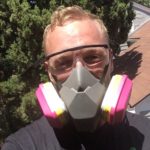 In 2018, the Masonry industry reached a revenue of $27 billion. So has the green building industry. 
By 2021, 60% of construction companies expect their projects to be for green building. Building owners agree and plan to make most of their projects green by the same year. 
While bricks are traditionally known for being environmentally friendly, there's a new type of brick on the market. One that surpasses traditional brick in many ways. 
When it comes to sustainable building materials, Titan brick is the new king. Keep reading to learn why. 
What Titan Brick is Made From
Titan brick was developed by Titan Brick, Inc. in partnership with the University of Florida: School of Design, Construction & Planning. It's made from 90% dirt and has been waterproofed using non-toxic chemicals.  
Sustainable
Titan Brick uses a sustainable manufacturing process. In the process they don't need to be fired first which means they use 90% less energy to produce over traditional bricks. 
In installation they also use an excellent process requiring no mortar. Instead, they're connected with an interlocking notch. They're then glued together using a non-toxic glue rather than conventional mortar. This eliminates the need to use cement, which is considered to be a contributor to atmospheric pollution. One reason is that in order to quarry for sand and other aggregates a ton of energy and water needs to be used. This reason is extremely relevant, since Titan Brick eliminates that need by its ability to source local dirt in processing.
Less Work Involved
Plumbing and electrical lines are installed at the same time Titan Bricks are set in place. There's no need for gypsum board or wood framing. There's also no need to add a finished wall on the interior or exterior of the building as Titan Brick is its own finished wall. 
This cuts total building time by up to two weeks. 
Sourced Locally
Titan Brick can be produced near job sites sourced from local dirt. That saves money on transportation while providing employment for local workers. 
They're considered cheap building materials but without compromising on quality, sustainability or durability. 
Strength
Titan brick is also 2 1/2 times stronger than concrete block. It's also fire resistant up to 1800 degrees F. 
Titan Brick can withstand winds up to 240 miles per hour, tolerates floodwaters better than conventional building materials, and is mold and mildew resistant. 
This means it is ideal for many elemental dangers. Hurricanes, tornados, volcanoes, and floods are only some examples of catastrophic events that are mitigated by Titan bricks.
Energy Efficient
Homes built using Titan Bricks can save between 50% and 60% on energy costs. That's because of the high thermal mass of the bricks in combination with an R-20 heat resistant coating. 
That also makes the home extremely resistant to outside noises but lets take a closer look at Titan Bricks conservation of energy.
A note on R-Value.
At Penn State University the Professor of  Energy and Mineral Engineering (Dr. Sarma V. Pisupati) has a course that goes into R-value (Resistance to heat flow) while teaching the most energy efficient and economical methods to save money and energy and therefore protect the environment. The course EGEE 102 (Energy Conservation and Environmental Protection) teaches the following:
 
Building Materials and their R-Values
Material
R-Value 
Plain glass, 1/8 inch
0.03
Stone per inch
0.08
Common Brick per inch
0.20
Asphalt Roof Shingles
0.44
1/2 inch Gypsum Board (Drywall or plasterboard)
0.45
Wood Siding, 1/2 inch
0.81
Plywood, 3/4 inch
0.94
Insulating sheathing, 3/4 inch
2.06
Fiberglass, per inch (battens)
3.50
Polystyrene per inch
5.00
Polyurethane Board
6.25
Consider where conventional brick is on the list, not very high. The image below proposes that it would take a brick wall 110 inches or 9.16 feet thick to achieve an R-value equal to that of a standard Titan brick installation.
If a Homeowner/Builder is trying to select the most energy efficient and economical choice of building material, they should certainly consider Titan Brick.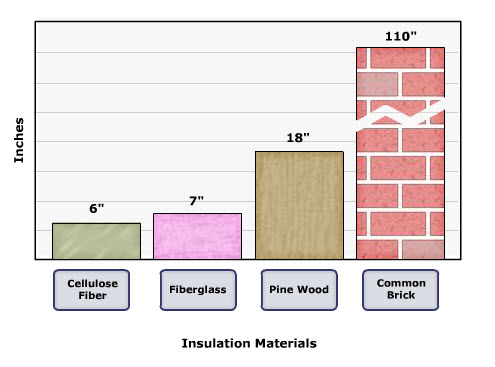 Low Maintenance
Bricks also require very low maintenance or upkeep. That's because they require no drywall, which is the number one cause of mold and mildew. 
And when they're painted with any gloss or semi-gloss paint, the paint not only bonds to the bricks rather than just sticking to them, the walls also become very water-resistant.
These bricks are also impervious to termites since no wood is required in the wall construction. 
Aesthetically Appealing at a Lower Price
Titan bricks can be made to look like any other type of brick. It won't stand out as being unusual looking in any neighborhood.
And, each job is priced depending on the needs and size of the job. Also taken into the final price is the availability of local materials.  
Where to Buy Titan Bricks
Right now, Titan Bricks are not available. However, early next year, Titan Brick Inc expects to begin licensing contractors and home builders. 
In order to use Titan Bricks, they will need to be certified through Titan Brick. Home Tech Handyman Ltd. plans to partner with contractors who are certified for building, and become certified for repair and maintenance ourselves as well. Contact us to learn more.
How to Build Using Titan Bricks
Exterior brick measurements for Titan Bricks are 8″ x 8″ x 4.5″.
Interior Brick Measurements are 8″ x 4″ x 4″.
They are put together using an interlocking system. 
Contact Us
Whether you're looking for a partial remodel or a full remodel to your home, consider using Titan Brick as your building material of choice.
We're happy to educate you about everything we know about renewable, sustainable, green building materials like Titan Brick, that is the purpose of this article. As well as proposing that Titan Brick is a considerable solution to save money and energy and thereby protect the environment. Contact us today to learn more.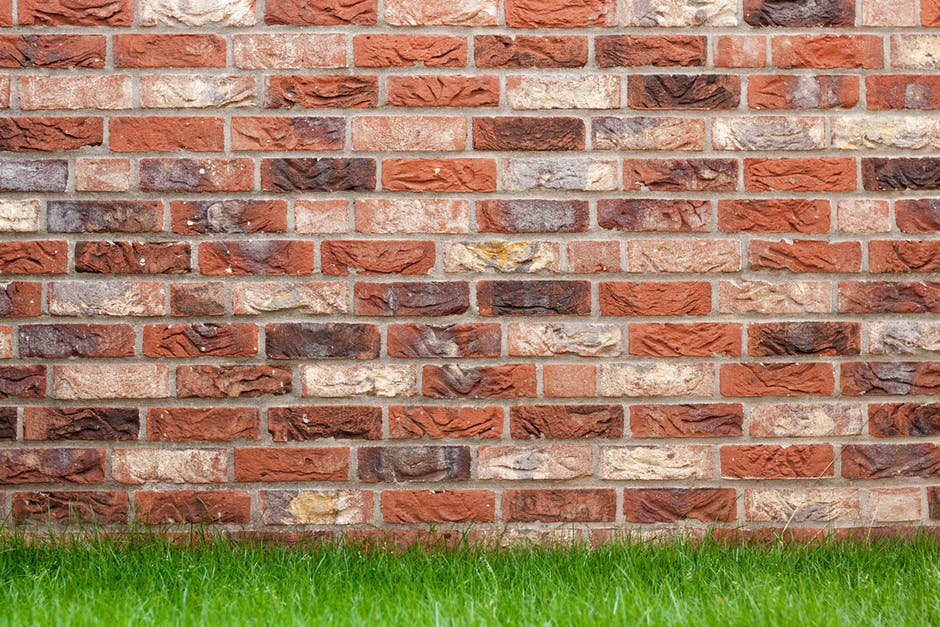 The owner of Home Tech Handyman (Kevin Schlosser) has over 20 years of handyman, flooring, and specialized roofing experience. He is also very competent in networking, as well as audio/visual equipment and home automated technologies. He is fully insured in the state of Colorado. He also holds a blend of construction and in-home technology-related certifications like HBA certified Age-in-Place and Project Management certifications.