Home Remodeling to Boost Resale Value
Home Remodeling Projects to Boost Resale Value
Remodeling your home can add style and function to any space, but it's also important to choose upgrades that will give you the best return on your investment. These ideas will help you boost resale value.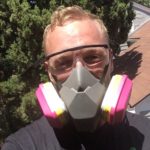 If you're considering doing some home remodeling, it's important to prioritize projects so that they bring you the most value or ROI.
For homeowners planning put their place on the market, remodel jobs can give you more towards your bottom line as long as you know which items will give you the highest rate of return. Read on to discover some of the best remodeling projects designed to boost your home's total resale value.
In order to get an excellent ROI, you'll want to work on large projects first. Rooms like the kitchen and bathroom should always be number one on your list since they typically provide the best returns.
Install new flooring in bathrooms and kitchens and upgrade all your plumbing and light fixtures. New cabinets, countertops, and appliances are a smart way to entice buyers and give you more money back when you sell.
If you have a basement, refinish it to make it a livable space. Most buyers today expect basements to be clean, inviting, and functional. New drywall, paint, and flooring can transform your basement into a functional area that buyers appreciate.
Energy efficiency is another wise investment when it comes to home remodeling. Install new windows with Low-E coating and high-quality frames.
An energy audit is a great way to find out where you can improve the home and get the best return. Upgrade insulation and install a programmable thermostat to make the home more energy-efficient.
Another large remodel job that's sure to give you more money is a new roof. Homebuyers want a place that will require little to no maintenance, and reroofing is a wise move, especially if your current roof is 10 years old or more.
For outdoor areas, consider adding onto your current deck or installing a new one. A comfortable outdoor space is a big priority for many buyers, especially those with pets and children.
Know the Costs of Home Remodeling
To get a better understanding of how much you can expect to pay for home remodeling, it's important to know what the average out-of-pocket costs will be. While total prices will vary by region, here are some examples of the average costs of large remodel jobs:
Kitchen remodel: On average, you can expect to spend anywhere from $11,000 to over $30,00 for a kitchen remodel.
Bathroom remodel: A low-end remodel should only set you back a few thousand dollars, while a high-end remodel could cost over $20,000.
Refinish the basement: A basement refinish will set you back around 10 to 35 dollars per square foot if you do it in a basic way without adding things like a bar or bathroom.
New windows: Windows typically run from around $175 to $700 each for a standard upgrade.
New roof: The price of a new roof often depends on the size of your home, but the average price is about $8,000-$16,000 for an asphalt shingle roof.
Deck additions: You can calculate a new or addition to a deck by figuring a cost of about $30 per square foot installed.
Your home's value and other resources
Want to know your home's specific resale value? Nerdwallet has a calculator to tell you how much your home is really worth.
Make Your Remodels Appealing
To get the most from your hard work, you'll want to make sure that every upgrade appeals to buyers. As an example, sold-surface countertops and high-end appliances will make a kitchen remodel that much more enticing.
For the bathroom, use tile in the shower and add a gorgeous feature wall to the room. A nice new vanity made of wood with a granite counter and gorgeous fixtures is a great way to encourage buyers to pay more.
Basement refinishing is great as it is, but to make it even better, considering adding a bathroom. You can also install a cool bar area that will make the basement an awesome place to hang out.
In terms of energy efficiency, choose quality windows and upgraded insulation. A new roof can be made of asphalt shingles in a stylish color or a metal roof for even more impact.
Decks are always a great option that brings buyers closer to a sale. Add a pergola or lots of integrated seating around the deck to give it an additional "wow" factor.
There are several things you can do on a small budget that will bring you high returns. Some examples include:
Add a manufactured stone or a brick veneer to the exterior of your home. This will enhance your curb appeal and it's much less expensive than real stone or full bricks.
Minor kitchen remodels like a new sink and a new backsplash are inexpensive and can do wonders for the aesthetics in this space without breaking the bank.
Replace your entry door to add a nice element to the home without spending a ton of money.
A new garage door is an excellent choice and does wonders for resale. That is because the garage door is the first thing buyers see and it leaves a lasting impression on them. Also, Real Estate agents say this is the least cost and largest return when considering boosting resale value.
Get the Most for Your Money with a Remodel
Furthermore, when it comes to home remodeling projects, you can get a lot of money in return when you go to sell. Consider the areas where your home needs the most improvement, and make your investments there to boost resale value.
You don't have to do expensive projects to get money back for your effort. Take a look at some lower-cost options like a new garage door or brick veneers to give your home maximum curb appeal. The most minor fixes can boost resale value in highly visible locations of the home.
Visit our website for a list of our services and check out our blog for lots of great tips on improving your home.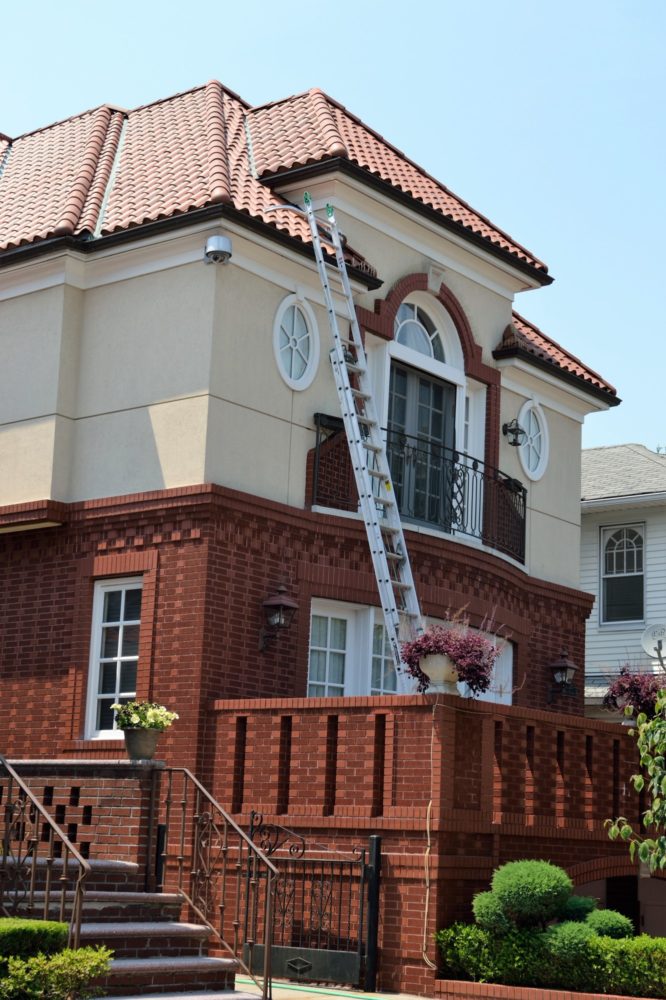 The owner of Home Tech Handyman (Kevin Schlosser) has over 20 years of handyman, flooring, and specialized roofing experience. He is also very competent in networking, as well as audio/visual equipment and home automated technologies. He is fully insured in the state of Colorado. He also holds a blend of construction and in-home technology-related certifications like HBA certified Age-in-Place and Project Management certifications.